Goa is the smallest state of India and fourth smallest in terms of population. Indeed, it is the very beautiful place to visit and attract a lot of tourists from India and all across the world. I think everyone wants to visit Goa once in life. Every year almost 1-2 million tourists come to see the beautiful nightlife and beaches of Goa. So here we will discuss some interesting things of Goa.
#1 Largest Number of Bear Bars- According to a survey conducted in 2013, Goa has 7100 licensed bars. What if we add unlicenced bars also? It will become equal to the number of one fourth bear bars in all over India.
#2 Asia's Biggest Church- Goa has Asia's Biggest Church Named Se Cathedral which is 181ft wide and its length is 250ft. It was made in the 16th century. It was commissioned by Governor George Cabral to be enlarged in 1552 on the remains of an earlier structure. Construction of the church began in 1562 in the reign of King Dom Sebastião. The cathedral was completed in 1619 and was consecrated in 1640. It had two towers, but one collapsed in 1776 and was never rebuilt.
#3 First Printing Press- In the middle of 16th century the first printing press came to India in Goa. The art of printing first entered India through Goa. In a letter to St. Ignatius of Loyola, dated 30 April 1556, Father Gasper Calez speaks of a ship carrying a printing press setting sail for Abyssinia from Portugal, with the purpose of helping missionary work in Abyssinia. In this way, printing stared in India.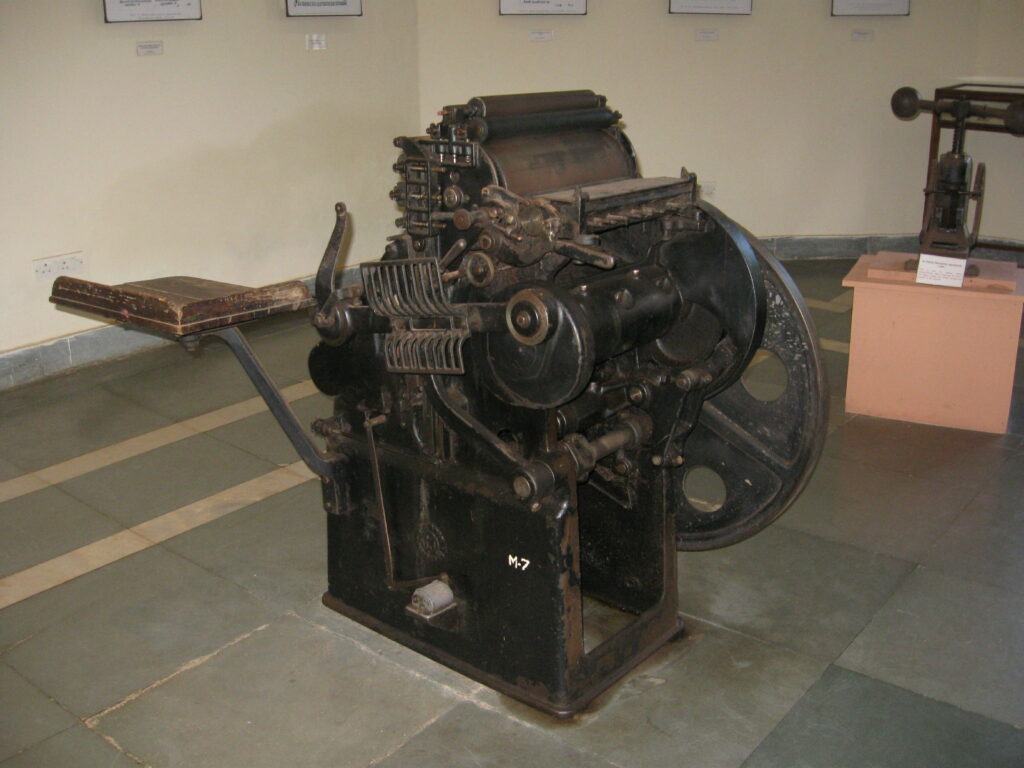 #4 Naval Aviation Museums In Goa-The Naval Aviation Museum is a military museum located in Bogmalo, 6 km from Vasco da Gama, Goa, India. This museum contains exhibits that showcase the evolution of the Indian Naval Air Arm over decades. The museum is divided into two main parts, an outdoor exhibit and a two-storey indoor gallery. The museum was inaugurated in October 1998 and is one of the two military aviation museums in India, the other being the Indian Air Force Museum, Palam in Delhi. The Naval Aviation Museum is the only of its kind in Asia.
#5 Konkani- Goa's basic language is Konkani and it is written and read in 5 different languages. The migrants of Bengaluru write this language in Kannada, Konkani can also be written in Malayalam and Persian.